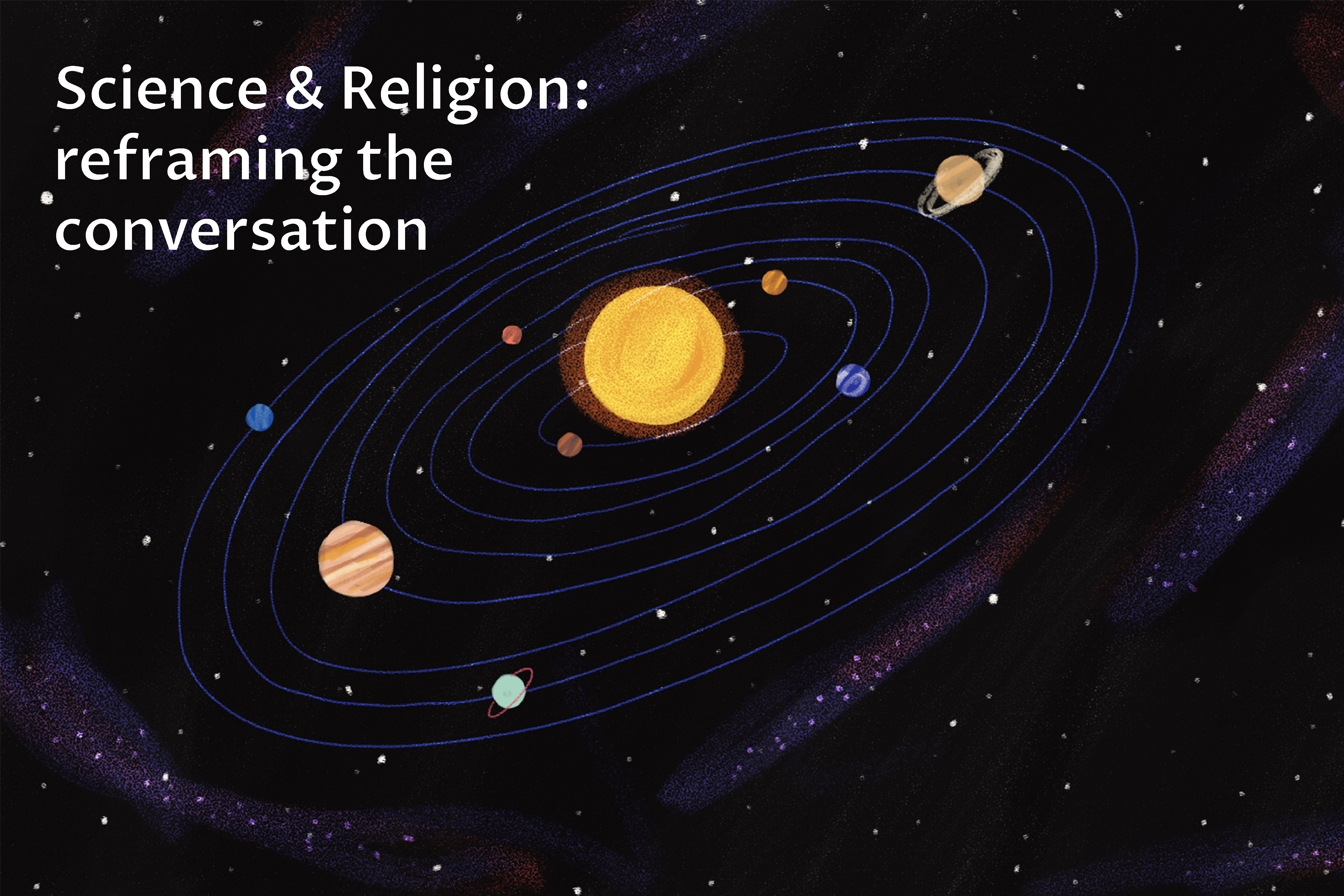 Science has been much in the news over the last two years, with calls of "Follow the Science" resounding through the halls of power around the world. The reliability, purpose and authority of science has been much celebrated and much debated.
Religion is hardly ever out of the news. Whether that is for negative reasons (e.g. terrorism, sex abuse, declining church attendance figures), positive reasons (action on refugees, climate, poverty, debt) or merely descriptive reasons (e.g. Pew Forum, the forthcoming Census data), religion is pretty much always in the news.
Inevitably, that means that the two – science and religion – often come together to form a topic of intense discussion. It's one on which everyone seems to have an opinion. Science and religion are perfectly compatible, or they are irreconcilably opposed, or they are entirely non–overlapping, or it's some messy combination of the above.
Much of the research on this topic has been driven by American concerns which are – how shall we say? – somewhat sui generis: unique to the circumstances in the US. Religion means evangelicalism or fundamentalism. Science means Darwinism. Go do the math.
This is changing. Researchers in the UK (such as Fern Elsdon–Baker) and in the US (such as Elaine Howard Ecklund and John Evans) are bringing more nuance to a picture that has, heretofore, all too often been first simplified, then exaggerated, and finally militarised.
In particular, they have noticed how actual real, living human beings – in all their composite, complex, confused messiness – have been largely absent from the debate, a debate that has had much to say about evolution and cosmology and biblical literalism, but rather less about the wider personal, social, ethical, metaphysical, epistemological, and political concerns in which all such important debates take place. After all, if most of the news stories about science are not about evolution or the Big Bang, and most of the news stories about religion are not about fundamentalism or Genesis chapter 1, it seems strange that so many science and religion stories have been about evolution and Genesis.
Our project, 'Science and religion: reframing the conversation' takes up this challenge, building on existing work to offer a rich, new perspective on the whole science and religion issue.
Over the last three years, Theos has been working with The Faraday Institute for Science and Religion, and YouGov, on an unprecedently large research project exploring science and religion in the UK. We wanted to look at science and religion afresh, and in particular as if real human beings actually existed. We wanted to explore what exactly people were disagreeing about (when they were disagreeing).
We interviewed over a hundred leading experts – scientists, philosophers, theologians, communicators, from Susan Greenfield, Sue Blackmore and Angela Saini to Brian Cox, A.C. Grayling and Adam Rutherford – and generated nearly a million words' worth of interview transcript. We also commissioned YouGov to conduct a massive questionnaire (over 200 questions/ statements) among over 5,000 UK adult respondents, which has generated data tables that could cover a football field. The results are fascinating and rewarding.
Over the coming months we will be releasing the data. There will be blogs, reviews, podcasts, reports, on–line seminars, research papers, and (eventually) books. There will be an on–line Science and Religion Compass (a bit like the political compass), that will allow people to measure their own 'temperature' in this debate, as well as another brilliant animation from Theos' Emily Downe, drawing out the key issues that underlie these discussions.
We will be asking (and maybe even answering) some of the familiar questions, such as: what is the true nature of public opinion on science and religion in the UK today? What is the level of acceptance (and understanding) of evolution? And what is driving rejection of Darwinism?
But we will also be going a lot further than this, and asking questions like:
– What do people think 'science' and 'religion' actually are?
– How far is this all simply a matter of language?
– How far is science and religion an issue of gender or education or ethnicity?
– Which scientific disciplines and which religious doctrines are at stake here?
– To what extent is this debate driven not by narrowly scientific or religious concerns, but by much wider issues of ethics, identity, and political power?
– And in what ways is technology – such as nuclear power, genetic modification, cryogenics, AI – informing and reshaping this whole debate?
These questions and many more will be explored – as the project seeks not only to bring science and religion research in the UK up towards the level it is in the US but also to reframe the whole conversation, and introduce possibly the most important element that has, until now, been largely absent: the human being. Watch this space!
Nick Spencer and Hannah Waite
---
Interested in this? Share it on social media. Join our monthly e–newsletter to keep up to date with our latest research and events. And check out our Supporter Programme to find out how you can help our work.